Lisa A. Furlong, CFP®
LPL Registered Administrative Associate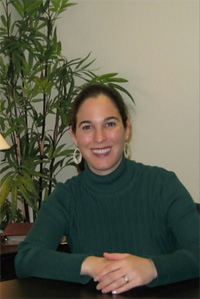 Lisa joined Mayer & Associates Advisory in 2010 and serves as an associate to co-founder, Jacqueline Mayer. She has over ten years of experience in the financial planning industry. She assists Jacqueline in providing investment advisory services and financial planning to individual clients, as well as manages the daily client administration and operations. Lisa enjoys working with clients in all stages of their life. Early in Lisa's career, she made the commitment to the industry by obtaining her CERTIFIED FINANCIAL PLANNER™ (CFP®) certification. The Certified Financial Planner Board of Standards awards this certification to individuals who successfully complete the CFP Boards' initial and ongoing certification requirements and holds each individual to the recognized standard of excellence for competent and ethical personal financial planning.
She earned a B.S. in Managerial Economics from University of California, Davis and completed the University of California, Berkeley professional sequence in personal financial planning. Prior to joining Mayer & Associates Advisory, Lisa worked for other financial advisory services firms, including her five years with an established Bay Area wealth management firm based in San Francisco.
Lisa is active in her community and she has lived in the Saratoga/Los Gatos area all of her life. For a number of years, she was involved in the Rotaract Club of Silicon Valley, a Rotary sponsored organization for young professionals as leaders in their community, and held board positions including Treasurer and Vice President. She is currently an active member of the Junior League of San Jose, a charitable women's organization helping the greater good of the local community and was a committee chair for their top Fundraiser of 2010-2011. She is also a member of the Financial Planning Association of Silicon Valley.